MIL-SPEC Coatings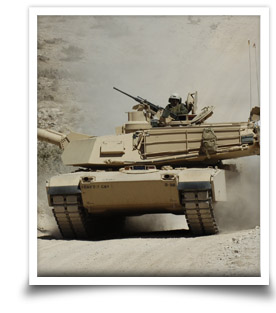 AllSpec Finishing is qualified to apply both MIL-SPEC primer and CARC coating through our painting services. We provide services for most MIL-SPEC coatings and finishes. These specifications are constantly changing so call us to discuss your specific application. Below is a partial list of what we do.
MIL-SPEC coatings include: MIL-DTL-53039, MIL-DTL-15015090, MIL-DTL-PRF-53022, MIL-PRF-23377, MIL-DTL-64159, MIL-PRF-22750, and MIL-P-85285 to name a few.
Substrates include plastics as well as metal parts.
Chemical Agent Resistant Coating or CARC paint is specified for use on tactical military equipment, including ground, aviation, munitions and related support equipment for its ability to withstand the harsh chemicals used in the decontamination process.
Prior to application of primer and CARC topcoat, AllSpec Finishing can pretreat fabricate components made of all materials.
Featured Projects
Choose AllSpec Finishing For All Your Mill Spec Needs
Proven process-control inspections ensure the high level of quality AllSpec Finishing consistently delivers on their mill spec coating process. Click here to get a free, no obligation online quote from All Spec Finishing.