Facilities
We believe that it is key to have a clean, well organized workspace in order to increase productivity and insure each of our client's projects are delivered on time and within budget. Each or the departments in our 80,000 sq foot facility works together to accomplish these goals. Take a tour of our facility below.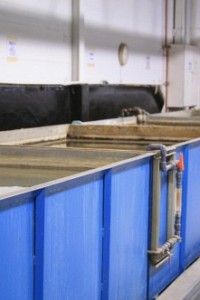 Parts Cleaning
Cleaning and prepping is an integral stage in the finishing process and is the first step to a clean, industry-tough finish. Our blast booths have an EPS-approved containment system that cleans and recycles the 120 grit alumnium oxide surface blasting material. Because every stage in the blasting and coating process takes place under one roof, AllSpec Finishing offers its clients quick turnaround on every project.
Key Equipment
Automated sandblasting equipment
Handheld sandblasting equipment
7 stage iron phosphate cleaning system
Pressure washing room
Proceco Machine
---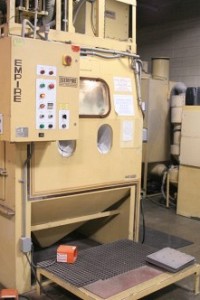 Sanding & Prepping
In the event that you have a parts run with flaws or imperfections AllSpec Finishing has a sanding and prepping facility to assure your parts are in prestine condition before they go to paint. Our air blasters, grinders and sanding equipment is of the best in the industry.
Key Equipment
Pnumatic Dual Action Sanders
Pnumatic Grinders
---
Masking
AllSpec Finishing prides itself in the meticulous care and precision our masking department undertakes on each project that passes through our facility. Whether you're protecting threads, keeping dust out of joints or paint off of important parts, we have you covered. If we don't have an in-stock mask to fit your needs we can custom produce it for you. AllSpec Finishing has the ability to design and manufacture parts for just about any custom masking application.
---
Paint Shop
We have a state-of-the-art paint facility dedicated to industrial coatings. Our shop has 5 paint booths and one powder coat booth to keep our turnaround time as short as possible. We apply all wet-coatings systems using HVLP and conventional spray equipment.
Key Equipment
5 Wet Paint Booths
1 Powder Coat Booth
HVLP Spray Equipment
2 Large Capacity Gas Fired Drying Ovens
Multiple 1 Ton Cranes for Large Jobs
---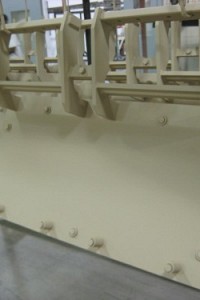 Assembly
Our assembly department takes great care in insuring your parts are assembled with precision and care. Taking advantage of our assembly and finishing services will add a variety of benefits, including resistance from wear and corrosion, improved bonding and general aesthetics. By contracting us to assemble your finished parts you're saving your company both time and expense of 2-way shipping your parts back to your warehouse for assembly. From our finishing department to our assembly department, AllSpec Finishing provides you with a one-stop-shop for all your industrial finishing needs.
---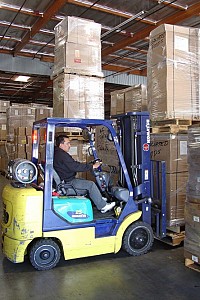 Parts Warehousing
AllSpec Finishing offers full service fulfillment and distribution services centrally located in heart of Upstate New York. We can help your company save time and money by warehousing your finished parts until you're ready to deliver to your client.
Your inventory will be cataloged in our system and distributed according to your instruction in our clean, temperature controlled 40,000 sq ft warehousing facility. Let AllSpec Finishing become your full service finisher and distributor and save your company thousands of dollars a year in round trip delivery costs.
---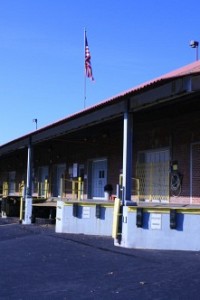 Shipping & Recieving
Our shipping department has the ability to handle parts and oversized material. Our forklift is capable of loads up to 5,000 pounds.

In addition to accepting pickup and deliveries we have the capability to ship to either your company or direct to your client. For areas outside of our delivery zones we use major carriers such as United Parcel Service or Federal Express.
Key Equipment:
8 High Capacity Fork Lifts
1 Ton Overhead Crane
7 Loading Docks
---